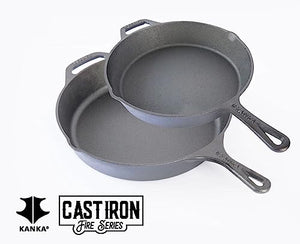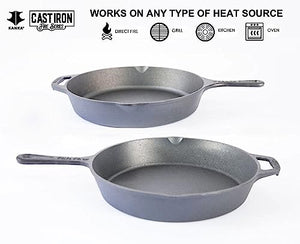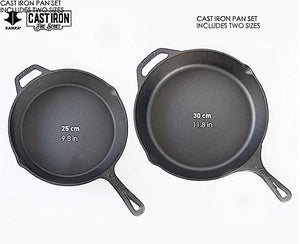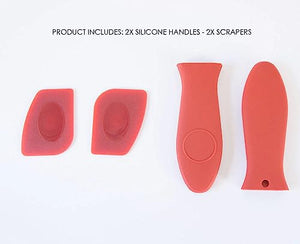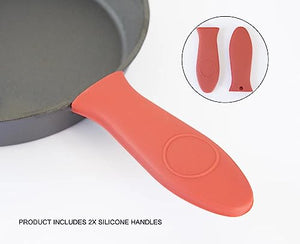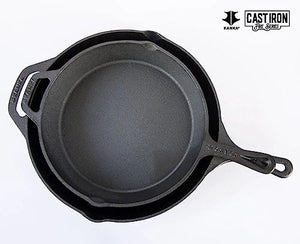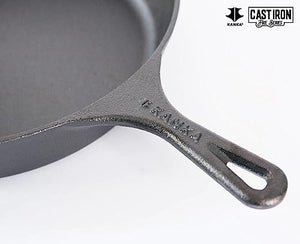 PRODUCT DETAILS
The KANKA Pre-seasoned Cast Iron Skillet Set is a versatile and convenient addition to your kitchen cookware collection.
This set includes 2 skillets, measuring 10 inches and 12 inches in diameter, providing options for various cooking needs.
Crafted from high-quality cast iron, these skillets are pre-seasoned, allowing for immediate use and eliminating the need for additional seasoning.
Their durable construction ensures excellent heat retention and even distribution, resulting in perfectly cooked meals.
The KANKA Cast Iron Skillets are incredibly versatile and can be used on various heat sources, including the oven, stove, and grill. From searing steaks to frying eggs or baking delicious desserts, these skillets can handle it all. With their sleek black design, these skillets are as stylish as they are functional.
The sturdy handles offer a comfortable grip for easy maneuvering and serving, while the deep sides prevent spills and splatters. Whether you're a professional chef or a passionate home cook, the KANKA Pre-seasoned Cast Iron Skillet Set provides the versatility and durability needed to enhance your cooking experience.
INCLUDED - Two high-heat resistant silicone handle covers + 2 hard plastic cast iron scrappers. A $10 VALUE ITEMS FOR FREE!

F.A.Q.