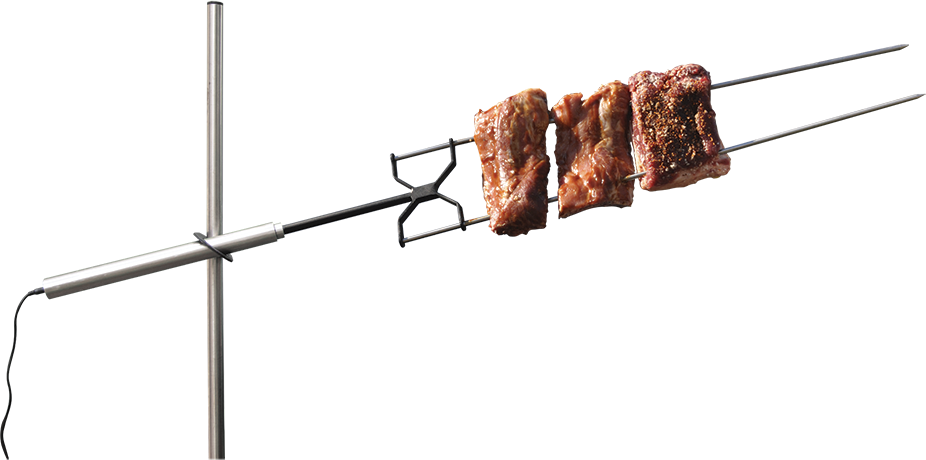 THE KANKA® GRILL
Inspired by Brazilian and Southern Patagonia style BBQ, the KANKA® Grill is an ultra-portable, motorized rotisserie grill designed to have a top quality outdoor BBQ everywhere!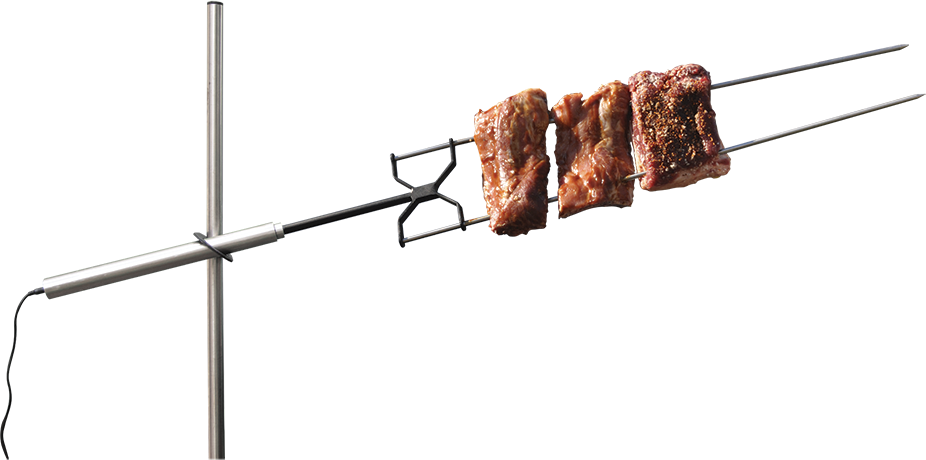 SEE MORE
100% INNOVATION* ORIGINAL DESIGN
"THIS IS NOT your typical rotisserie" The KANKA® Grill works with ANY heat source including charcoal and gas grills, campfires, or any open fire pit at home. It can be powered with 6 AA batteries, 110-240V, or using the solar rechargeable battery** Heavy duty: Load it with up to 22 lb. of ALL your favorite foods (* US PATENTED, Sold separately)
EASY, 3-STEP SETUP. ULTRA PORTABLE
Fits conveniently in included, 31" carrying bag.
Take it to your next camping, hunting, trekking, RVing or tailgating adventure...Don't let your big, old fashioned grill limit you and BBQ ALL YEAR ROUND!
100% STEEL CONSTRUCTION
Made entirely from steel. Food-grade AISI 304 Stainless Steel. Durable, high heat and shock-resistant. 100% Outdoors Approved!
MASTER THE FIRE!
Our products are used by thousands of BBQ Experts and Professionals in 17+ Countries
SHOP NOW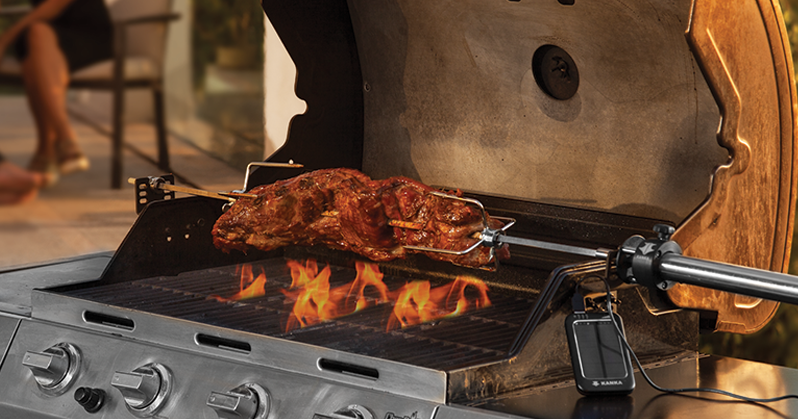 BLOG | MEDIA
---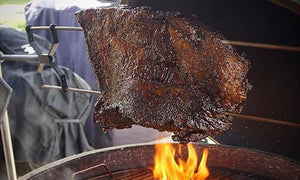 YES, You can do this...A 20 hour BBQ with the KANKA® Grill! This time Oscar Meza really outdid himself, a whole Brisket, roasted for 20+ hrs.Imagine a WHOLE DAY of BBQ, simply awesome! Check out the clip below from La Capital, the RESULT IS INCREDIBLE:Products used in video: KANKA® Grill + Hard Floor Steel Stand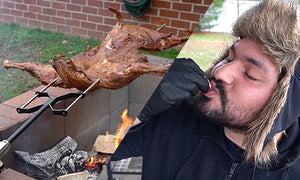 Our friend Oscar Meza is putting the KANKA® Grill to the test! A Whole Roasted Cabrito, imagine, you can Roast up to 22 LB. with the KANKA® Grill. This ain't your grandpa's rotisserie that's for sure!Check out the clip below from La Capital: Products used in video: KANKA® Grill + Hard Floor Steel Stand

Easy to set up
Light, easy to set up, and delicious results! Back yard or back woods, this is my favorite way to grill.
Brian Hendley

AWESOME!!!!
Awesome!!!! Not much more to say!!!! If you have access to any open heat source you can us this rotisserie!!!
Larry

It's a great product
Awesome product! Super compact, I can take it to any outdoor setting. BBQ cooks to perfection!
Fernando M.

It's a must to buy if you want to take the grill to a next level
Awesome grill companion. It is really easy to assembly and cool enough to amaze your guests when the grilling time comes
E. Toledo

Outstanding quality
Fantastic grill, outstanding quality... if I could improve something, would me the ability to accommodate smaller cuts, too small for the 2 big forks, but too big to hand in only 1. Regardless, I'm fascinated with my new toy!
Jafet
100% REAL 📸 Thousands of users 🌎