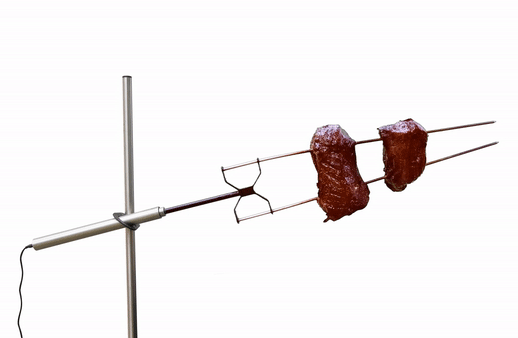 BUNDLE AND SAVE 👇🏻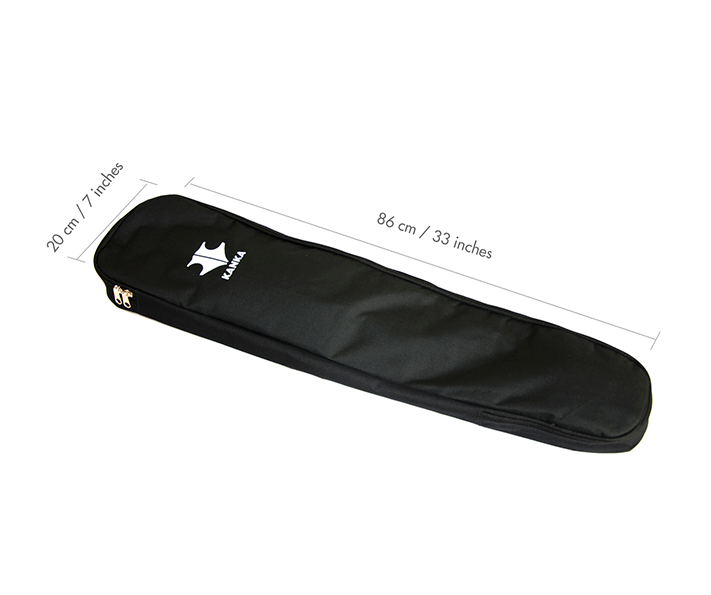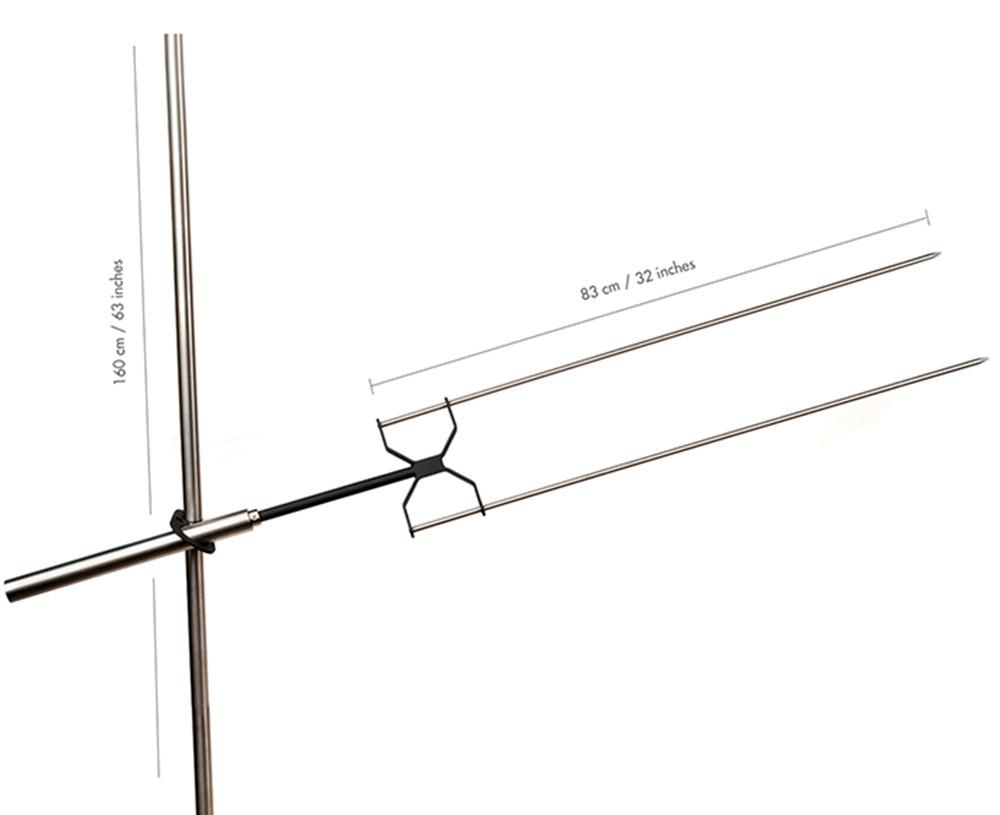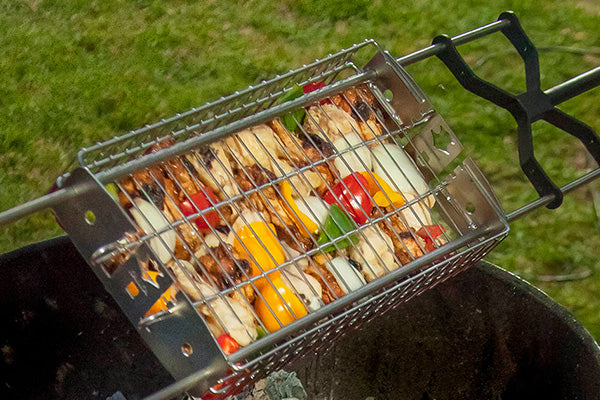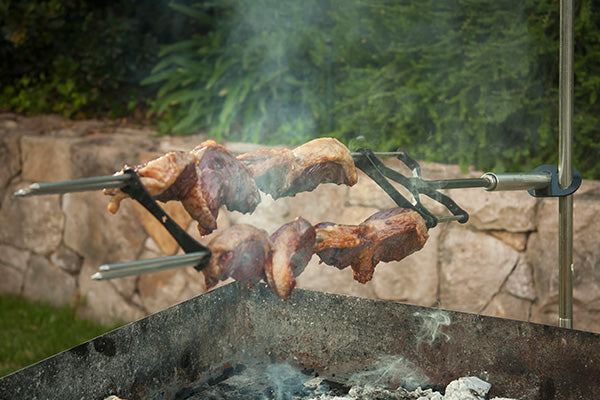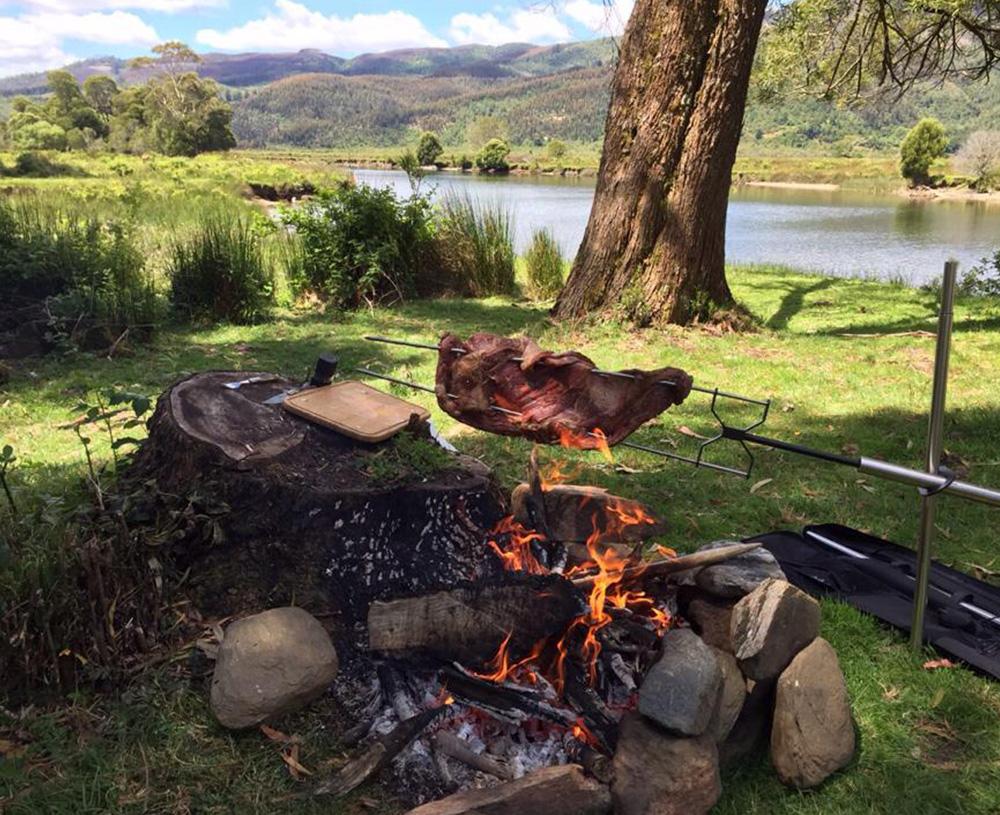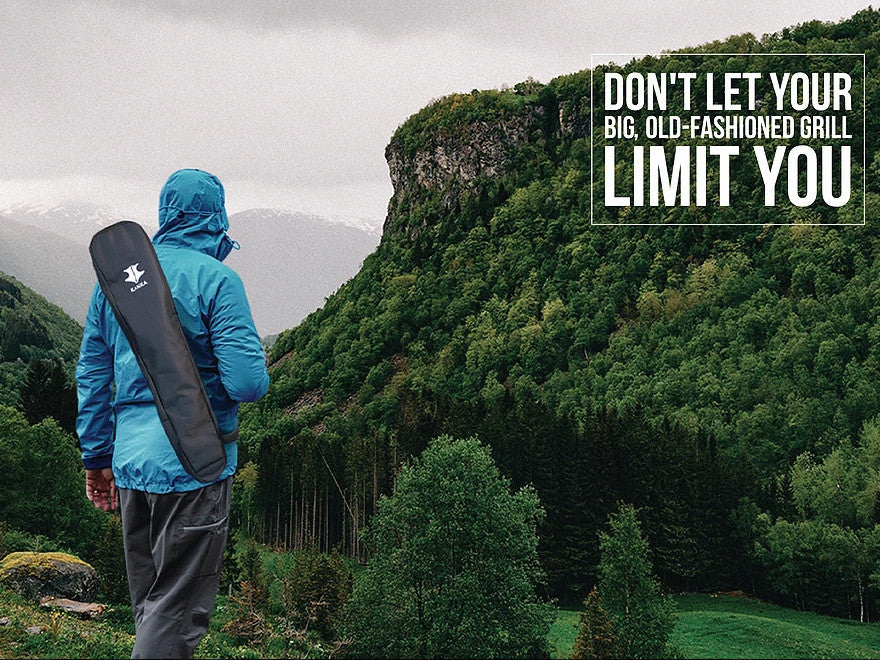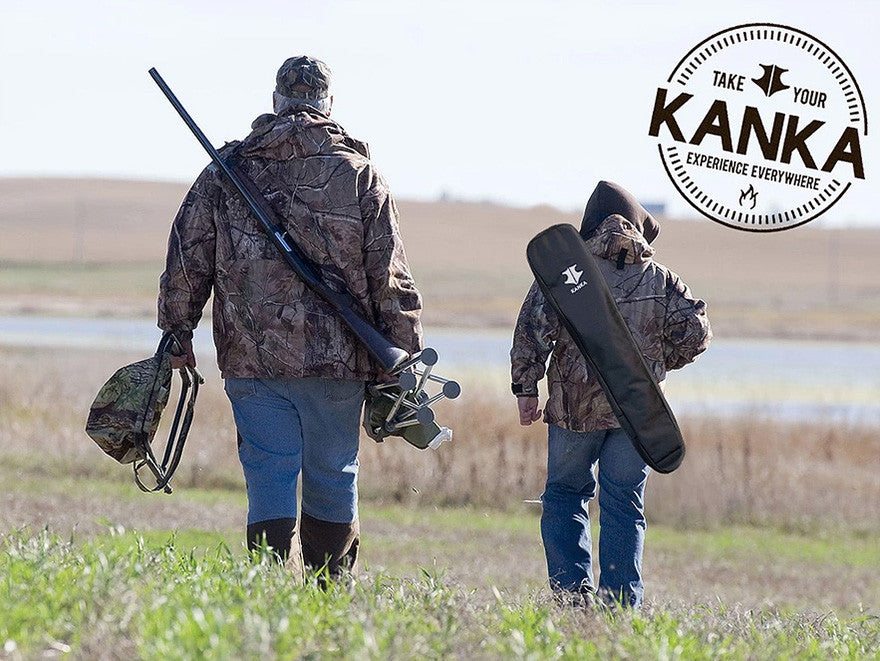 PRODUCT DETAILS
LET'S START SAYING THIS ISN'T YOUR 'TYPICAL ROTISSERIE'...
The KANKA® Grill is a Heavy Duty Rotisserie Grill, designed to allow the user to have a TOP quality BBQ at home or at any outdoor cooking setting! A product trusted by thousands of BBQ Professionals and happy users in 20+ Countries.


Motorized Rotation. The KANKA® Grill features a high-torque electric motor (with adjustable speeds) that rotates your food at a constant pace, doing the job for you (so you don't need to be "stuck at the grill"!). The motor can be powered using AA batteries (15+ hrs. of BBQ. Battery holder included), any regular 110V outlet at home (AC adapter included) OR using a rechargeable solar battery (+30 hrs. of operation. Accessory. Sold separately). 


Easy, 3-step setup. No tools required. It's unique design makes it extremely easy to assemble and use when at home or Outdoors. 

Versatility...a Game Changer. You can use it with ANY heat source, including charcoal and gas grills, campfires, or open fire pits. One product, multiple uses. Enjoy a great BBQ at home or take it to your next fishing, hunting, camping, RVing or any outdoor adventure inside its 31" carrying bag (included). Don't let your big, old-fashioned grill limit you. Enjoy ALL year round!


Perfect for ALL your favorite foods! Cook up to 22 lb.  (50 lb. using the gas grill adapter. Accessory. Coming soon).


Made ENTIRELY of steel. High quality - food grade - AISI 304 stainless steel. It can endure impacts, extreme heat and dirt. 
The KANKA® Grill it's UNIQUE: A US PATENTED invention.



Product specifications: 
✅ High-torque Motor works with AA batteries, 110V or a solar battery* 
✅ Load up to 22 lb. of any food
✅ Fully demountable and portable: Fits inside a 31" bag (included)
✅ 100% steel construction
✅Dimensions: (in use) 63" tall by 51" wide. Weight: 12 lb.
✅ Thousands of users in 17+ countries. US PATENTED 
✅ Has great accessories to cook all different thicknesses of beef or meat cuts, fish, all types of veggies, hamburgers, all kinds of sausages, whole chickens, chicken breast or wings, pork chops, ribs, shish kebab / kabobs. Anything you can imagine.
What's in the box:
- Geared Motor, 110V AC adapter, 6x AA Battery holder 
- 2x stainless steel rods 
- Stainless steel pillar (x2)
- Steel stake for 'soft grounds' (Hard floor accessory* is needed for cement, tile or wood floor)
- 31" Carrying bag 
- Instructions Manual

* Accessories / Sold separately 

F.A.Q.
Can I use it with the grill I have at home? Yes! The KANKA® Grill is so versatile that you can use it OVER ANY heat source or fire. It was designed to work with any heat source including charcoal and gas grills, campfires, or open fire pits.

How do you power the geared motor? You can power it with AA batteries, any 110 / 220V power outlet at home or using the KANKA Solar Rechargeable Battery* (*Accessory, not included).

What's the size and weight? Inside the carrying bag: 31 inches, 12 lb. In use: 63 inches tall by 51 inches wide. Food surface: 32 inches (length of the two 100% food-grade Stainless Steel rods)

What is it made off? 100% steel construction. Mostly AISI 304 food-grade stainless steel. It can endure impacts, extreme heat and dirt.

Product warranty The KANKA® Grill comes with 12 month limited warranty for all metal parts and geared motor. 3 month limited warranty for battery holder, AC adapter and carrying bag.

Shipping: 32 x 9 x 4 inch box. 13lb. Ground Shipping ONLY. 5-8 business days.



OUTSTANDING QUALITY!
Fantastic grill, outstanding quality... if I could improve something, would me the ability to accommodate smaller cuts, too small for the 2 big forks, but too big to hand in only 1. Regardless, I'm fascinated with my new toy!
Brian Hendley

EASY TO SET UP
Light, easy to set up, and delicious results! Back yard or back woods, this is my favorite way to grill.
Brian Hendley

AWESOME!!!!
Awesome!!!! Not much more to say!!!! If you have access to any open heat source you can us this rotisserie!!!
Larry

IT'S A GREAT PRODUCT!
Awesome product! Super compact, I can take it to any outdoor setting. BBQ cooks to perfection!
Fernando M.

It's a must to buy if you want to take the grill to a next level
Awesome grill companion. It is really easy to assembly and cool enough to amaze your guests when the grilling time comes
E. Toledo
Excellent treatment.
My order arrived very well and I have used it several times and it is of excellent quality.
Awesome Kit to BBQ
This kit is awesome to BBQ & your party guess will be surprise .. thanks Kanka