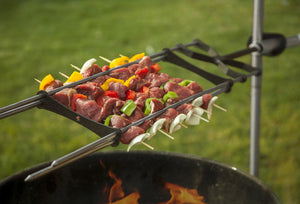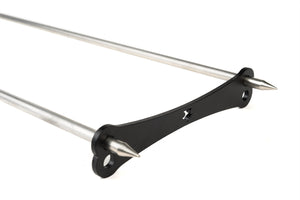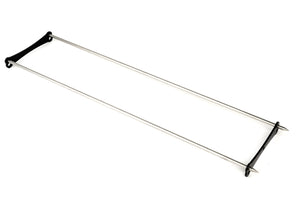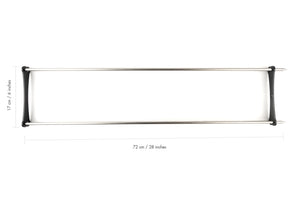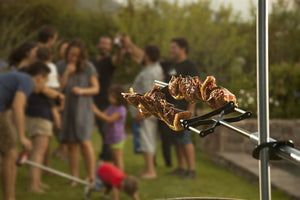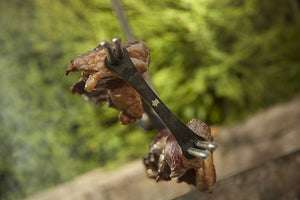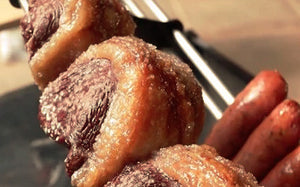 PRODUCT DETAILS
With this accessory add a second set of skewers to your KANKA® Grill. 

Why pay a fortune at a Brazilian steakhouse when you can do the same with better ingredients and far better results at home? Prepare your own "Brazilian steak" style BBQ, thin cuts of meat, all types of sausages...or load 20+ Shish Kebabs and forget about rotating them the old fashioned way "one by one": Just let the KANKA Grill do the job!
Extremely easy to assemble and use: ready in less than 1 minute!

What's in the box: 

 2x 28 inch food-grade AISI 304 Stainless Steel rods.

 

 2x carbon steel plates to lock and secure food.

 
F.A.Q.
What's the size and weight? In use: 28 inches long x 6 inches wide.

What is it made off? Rods / skewers are made of 100% food-grade AISI 304 Stainless Steel. Locking plates are 100% carbon steel with black mate finish.

Product warranty 12 month limited warranty.

Shipping: Box dimensions: 28 x 1.5 x 1 inch. Weight: 3 lb. Ground Shipping ONLY. 5-8 business days.


Well worth it
My husband loves this item.
Great!!
Use it even in the Arizona heat! Love it !
very good!!
everything came to perfection
Excelent !!!
Perfect Tool to cook a great BBQ