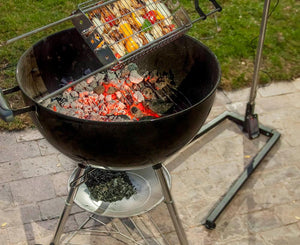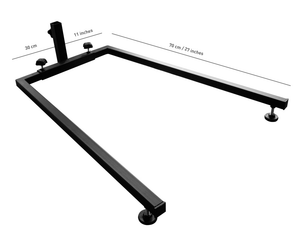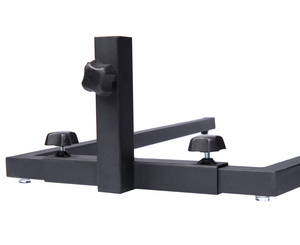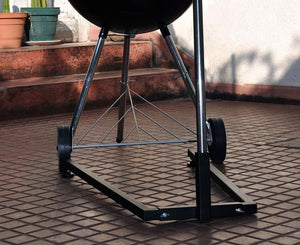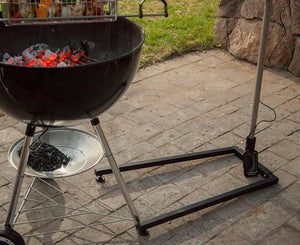 PRODUCT DETAILS
EXTRA LARGE. ORIGINAL DESIGN
The biggest... and best Grill Basket on the market!
Cook a whole (big) fish...tens of burgers, wings, drumsticks...
chops, ribs, veggies and anything else you can think of...for 20+ people! 
✅ 
Made of 100% Stainless Steel. NO UNSAFE NON-STICK COATINGS. Rust-Proof. Easy to clean, dishwasher safe
✅ 
Extra-Large Grilling surface: 24 x 8 x 3 inches (L x W x H)
✅ 
4 adjustable levels to accommodate a variety of uneven food thicknesses
✅ High heat resistant. Use with open fire, charcoal or gas grills
✅ 
1/2 inch gap between grid squares
✅ Top lid l
ocks in food and prevents it from falling
✅
100% compatible with the KANKA Grill system and the Universal Gas Grill Adapter accessory (*coming soon)
✅
Extremely easy to clean, lightweight and portable!
✅Inside 
the box: 1x Stainless Steel Basket XL w/ lid.
F.A.Q.
What are the recommendations to use it with The KANKA® Grill? Important: Read the instructions manual and instructions on the product box carefully before using it. You MUST follow the instructions and always place the loaded Kanka Grill (the loaded rods / skewers) within the 'Safe Area' as explained in the users manual / product box. Otherwise the loaded system could fall to the ground.

Make sure to use the leveling feet knobs (at the end of each leg) on uneven surfaces to add more stability to the loaded system.

What is it made of? 100% steel construction.

What's the size and weight? In use: 27 x 11 x 27 inches (Leg 1, Base, Leg 2). Weight: 5.5 lb

Product warranty 12 month limited warranty.

Shipping: 30 x 8.5 x 4 inch box. 6 lb. Ground Shipping ONLY. 5-8 business days.


Super Kanka
Que les puedo decir , ha sido una de las mejores compras que hecho en mi vida y ahora será parte de mi repertorio parrillero en Costa Rica
Stand up
This stand is great when you don't have a soft spot for the steak placement.
Great addition to the Kanka Grill