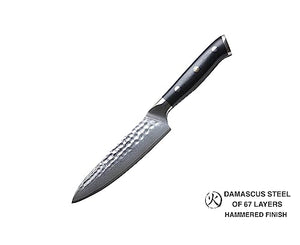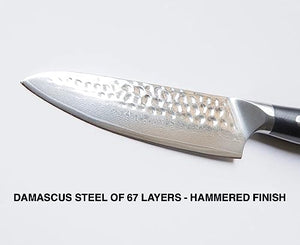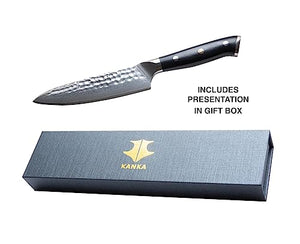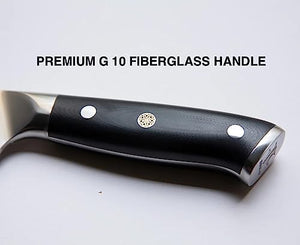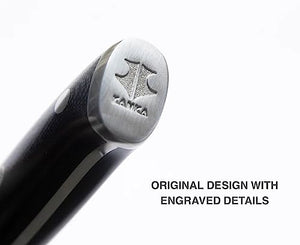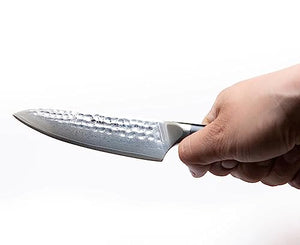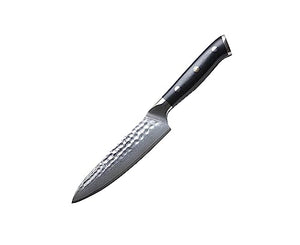 PRODUCT DETAILS
The KANKA 5" Damascus Steel Professional Utility Knife is a top-of-the-line culinary tool designed for exceptional performance in the kitchen.
Crafted with precision and skill, this knife showcases a stunning hammered finish on its blade, which is meticulously forged using 67 layers of Damascus steel.
The forged blade has one core layer of 10Cr15CoMoV steel with 66 additional layers of 316/316L stainless steel. 33 layers on each side.
The intricate layering not only adds to its aesthetic appeal but also enhances its durability, strength, and resistance to corrosion. 
The 5" blade of the KANKA utility knife is razor sharp, allowing for effortless slicing, dicing, and chopping of a wide variety of ingredients. Whether you're tackling meats, vegetables, or fruits, this knife delivers exceptional cutting performance and precise control, making it an indispensable companion for professional chefs and cooking enthusiasts alike.
F.A.Q.