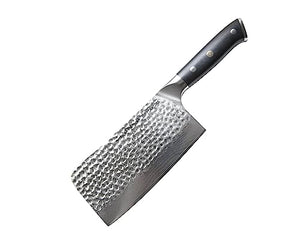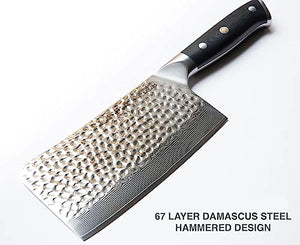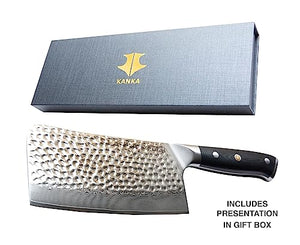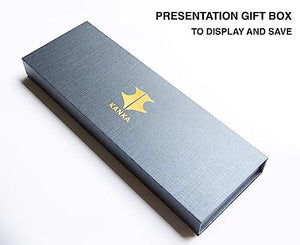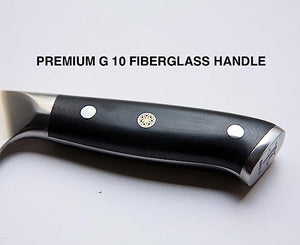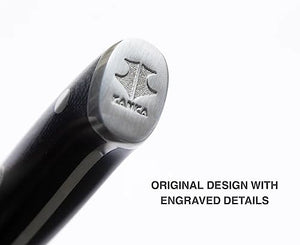 PRODUCT DETAILS
The KANKA Meat Cleaver Knife is a formidable tool for butchering and cutting through tough meats with precision and ease.
Expertly crafted with exceptional attention to detail, this 6.5-inch cleaver knife is constructed from high-quality Damascus steel, forged using 67 layers of meticulously layered steel.
The forged blade has one core layer of 10Cr15CoMoV steel with 66 additional layers of 316/316L stainless steel. 33 layers on each side. The result is a blade that boasts incredible strength, durability, and resistance to corrosion.
Featuring a striking hammered finish, the KANKA Meat Cleaver Knife not only showcases a visually appealing design but also enhances its performance. The hammered texture helps prevent food from sticking to the blade, ensuring smooth and efficient cutting every time. With its razor-sharp edge, this cleaver knife effortlessly glides through meat, making it an essential tool for professional butchers, chefs, and cooking enthusiasts who require precision and control.
Triple riveted G10 fiberglass handle delivers perfect balance and provides a safe-comfortable grip.

F.A.Q.