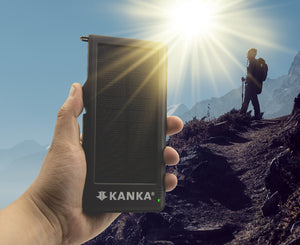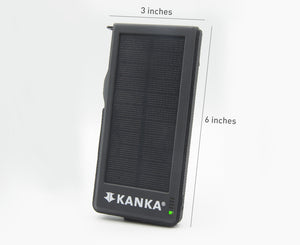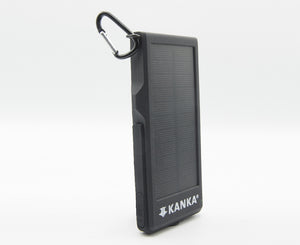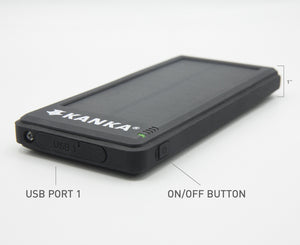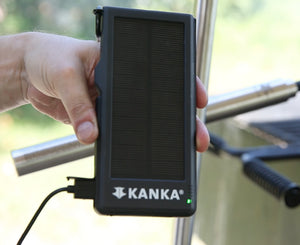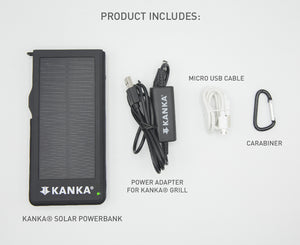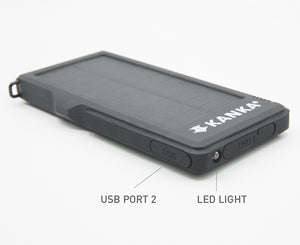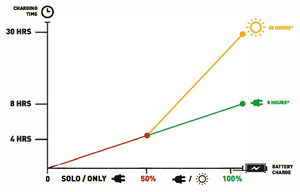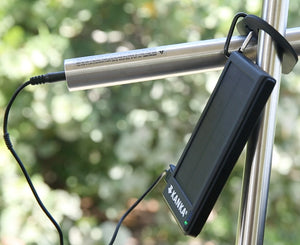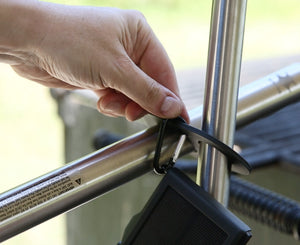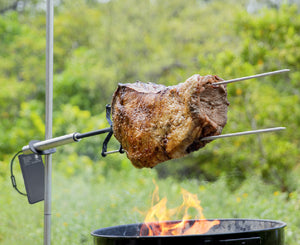 PRODUCT DETAILS
NEW! KANKA® RECHARGEABLE BATTERY
TAKE YOU'RE KANKA® GRILL ANYWHERE! WITH RECHARGEABLE POWER☀️
No more AA batteries needed! Solar panel allows to recharge the internal battery while in use* (under direct/optimal sunlight conditions. SEE Infographic below) 
- High capacity 10.000 mAh Li-Polymer Battery: 30+ hours of operation powering your KANKA Grill with a single charge (fully charged).
- 2 x 5V USB outputs: Power your KANKA Grill + any other 5V portable device at the same time.
- You can also use it for you "day to day charging" of your phone or any 5V device
- Includes 1x CUSTOM DESIGN cable to power The KANKA Grill electronics (use this cable ONLY when powering your KANKA Grill).
-  Includes 1x USB to micro USB cable to charge the Power bank.
- Carabiner included.
- Works with all versions of the KANKA® Grill. *Please consider charging times when using the solar panel option. We recommend to use solar charging as backup only. 


F.A.Q.